InProVe researcher in TV show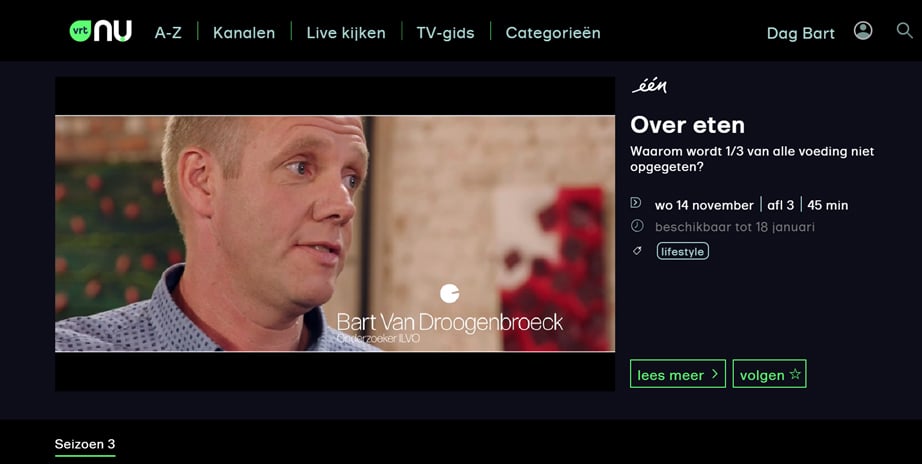 Bart Van Droogenbroech was invited to participate in an episode of the belgian TV series "Over eten" ('About Food').
The episode was broadcasted on the 7th of November, during prime time on the TV channel VRT Eén. The program "Over eten" tackles different topics related to food every week and has an average number of viewers of 800.000 to 900 000.
The specific episode was about food loss and food waste, and Bart explained the challenges of the vegetable and fruit chain and how research is helping to solve the problems. One example he mentioned is 'Cauli Rice', i.e. rice made from cauliflower by-products that normally go wasted.
Watch it here (in Dutch only):  https://www.vrt.be/vrtnu/a-z/over-eten/3/over-eten-s3a3/