Interpom 2018 – InProVe presented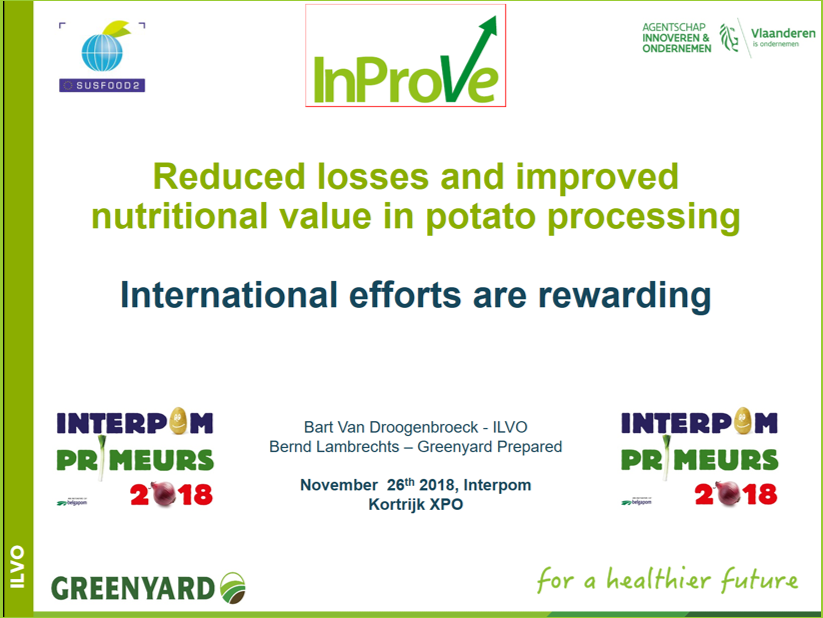 On November 26th, Bart Van Droogenbroeck from ILVO participated in the Interpom-Primeurs trade fair at Kortrijk XPO.
During a lunch symposium organized by ILVO at INTERPOM | PRIMEURS, Bart introduced the participants to the goal of the InProVe project and discussed how international collaboration supports the research efforts to increase sustainability in the potato and vegetable processing chain.
INTERPOM | PRIMEURS is the most specialised international indoor trade fair for all professionals in the potato and vegetable sector in Europe. It has over 300 exhibitors and 20.000 visitors from 50 countries. The whole value chain is represented, from growing to processing and marketing.